Our teachers
The teaching fraternity is a growing team of dedicated individuals willing to instill in your daughter the values of love, responsibility, integrity, honesty, peace, unity, reconciliation, liberty, justice, tolerance, respect and sharing.
Mr. George Ojerah, Deputy Principal
Mr. George Ojerah teaching career spans for 22 years. He has taught in Mosocho Academy in Kisii, Freds Academy Njoro and Manyala Secondary School. He has taught Agriculture at Butere High School since 2011.

Mr Ojerah also doubles as the Deputy Principal of the model values school. The values system has seen the school improve from a mean of 2.00 in its inception to 7.6 in 2014. Mr Ojerah is an accomplished teacher, a father of two, and a church elder. He loves poetry, farming, and evangelism. He is also a mentor of many young people.
Ms. Cynthia W. Otipah
Cynthia Otipah is an English and Literature teacher at Glory Value School. She graduated from Masinde Muliro University of Science and Technology in the year 2014. She has worked in the school since May 2015. She is a self-driven and a hardworking individual who has sought to imprint values in her life as well as for the tender and fragile students. She has expressed interest in being one of the ambassadors in improving the educational system in Kenya through her calling.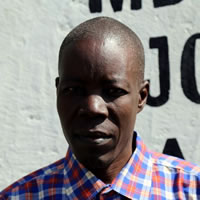 Mr. Aggrey Onyango
Mr. Aggrey Onyango is a classroom teacher whose joy is to see students do well in their studies. He has 18 years of teaching experience and passionate about his job. He bonds well with his students. He teaches Christian Religious Education (C.R.E) and Kiswahili. He is also the Head of the Communications Department in the school. He also coaches and mentors girls on values.
Janet Kemboi
Janet Kemboi is an English and Literature teacher at Glory Value School since September 2014. The school has initiated her to the value based system, which she finds to be intriguing. She has embraced the culture and blended in. Being her first workstation, she has grown immensely in her interpersonal and professional skills. Her ambition is to aid in bringing sanity to Kenya through education.
Mr.Isaac Cheruyot
Mr. Isaac Cheruyot has been a teacher at Glory Value School since 2011. He teaches History and Government and also heads the department. He also teaches Business Studies. He has previously taught at Kapkeno School where he has guided students to excellence in their national examinations. He is an active participant in co-curricular activities.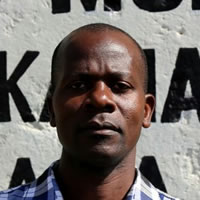 Alukhaba L. Saul
Alukhaba L. Saul has been in the teaching profession for the last 12 years. Since 2002, he has taught Eshitari, Namulungu and Sunflower Secondary Schools. In 2011 the local community approached him to help start Ituti Secondary School. Most schools in his area had to be re-started after they collapsed. Understanding his responsibility and guided by honesty, Mr. Alukhaba vowed not to let Ituti Secondary School collapse, because it's firmly rooted. He now cherishes teaching in a value school. His hobbies are reading and playing Scrabble.
Mr. Danstone Lisamula
Mr. Danstone Lisamula heads the academic department. In his desire to give back to the society, Mr. Lisamula has gained knowledge and excellence. This has made him come together with other youth to launch a community research center. The center enables the society to access information and embrace the culture of readability, which is one of the Glory Value School values.
He has also brought out the relation between values and academic excellence and how the values are a tool that can propel one to achieve academic excellence. This has lead innovations and creativity not only among teachers but also the entire students fraternity.
Mrs. Eunice Mary Abuko
Mrs. Eunice Mary Abuko teaches Biology and also the boarding mistress. In addition, she is a class teacher and the patron of the Christian Union in Glory Value School. She has the desire to mold girls into responsible and permissive women in society. As the C.U patron, she believes that girls will grow up God fearing since value growth reflects what is written in the Bible.
Mr. Eric Andako
Mr. Eric Andako is the head of the French subject at Glory Value School since May 2014. He equally teaches Kiswahili and runs the daily Value Growth Programme. This is an outcome of his strong attachment to the value system in the school and intention to ensure its success. His vision is to see the students follow the values and grow them to the brim. He previously taught at St. Cecilia Academy Nakuru, Lirhanda Girls and St. Peters Mumias, where he upheld discipline and hard work. His hobby is reading French novels. He has written a play 'Le Pas' and three poems 'Mon livre', "La maladie" and "Le destin m'a trahi" all talking about values.